Judul Anime : Vanitas no Karte
Judul Alternatif :
Tipe Anime : TV
Status Anime : Finished Airing
Jumlah Episode : Unknown
Musim Rilis : Summer 2021
Tanggal Tayang: Saturdays at 00:00 (JST)
Studio yang Memproduksi : Bones
Durasi per Episode : 23 min. per ep.
Genre : Fantasy, Historical, Shounen, Supernatural, Vampire
Skor di MyAnimeList : 7.96
Informasi Vanitas no Karte
Pada acara pemutaran lebih awal untuk episode pertama dari adaptasi anime televisi karya Jun Mochizuki yang berjudul Vanitas no Carte atau The Case Study of Vanitas. Diumumkan detail terbaru dalam acara yang diadakan pada tanggal 5 Juni 2021 kemarin, diantaranya pemeran tambahan, visual key, tanggal tayang, PV pendek ketiga, dan dikabarkan serial anime akan dibagi menjadi 2 cour. Pada tanggal 8 Juni disusul oleh PV pendek keempat dan telah dirilis. Anime ini dijadwalkan tayang perdana pada 2 Juli 2021 jam 24:00, lebih spesifik-nya tanggal 3 Juli pukul 12:00 di Tokyo MX dan lainnya. Selain itu, untuk penayangan cour ke-2 akan diumumkan dikemudian hari.
Sinopsis Vanitas no Karte
Pernah hidup seorang vampir yang dikenal sebagai Vanitas, dibenci oleh jenisnya sendiri karena lahir di bawah bulan purnama biru, karena kebanyakan muncul pada malam bulan merah. Takut dan sendirian, dia menciptakan "Book of Vanitas," sebuah buku sihir terkutuk yang suatu hari akan membalas dendam pada semua vampir; begitulah setidaknya ceritanya.
Main Character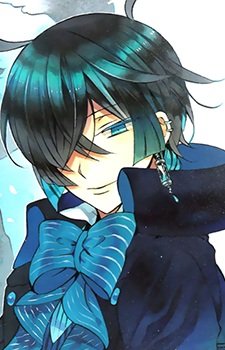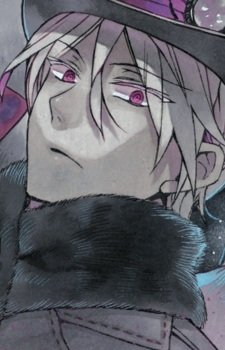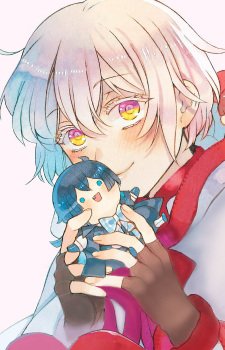 Trailer Vanitas no Karte
Download Vanitas no Karte Subtitle Indonesia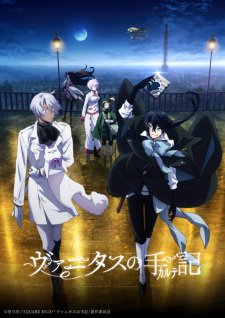 Vanitas no Karte Batch
Vanitas no Karte Episode 12 [END] ~ Samehadaku
Vanitas no Karte Episode 11 ~ Samehadaku
Vanitas no Karte Episode 10 ~ Samehadaku
Vanitas no Karte Episode 09 ~ Samehadaku
Vanitas no Karte Episode 08 ~ Samehadaku
Vanitas no Karte Episode 07 ~ Samehadaku
Vanitas no Karte Episode 06 ~ Samehadaku
Vanitas no Karte Episode 05 ~ Samehadaku
Vanitas no Karte Episode 04 ~ Samehadaku
Vanitas no Karte Episode 03 ~ Samehadaku
Vanitas no Karte Episode 02 ~ Samehadaku
Vanitas no Karte Episode 01 ~ Samehadaku