Detail Tate no Yuusha no Nariagari Season 2
Judul Anime : Tate no Yuusha no Nariagari Season 2
Judul Alternatif : The Rising of the Shield Hero Season 2
Tipe Anime : TV
Status Anime : Finished Airing
Jumlah Episode : 13
Musim Rilis : Spring 2022
Tanggal Tayang: Wednesdays at 22:00 (JST)
Studio yang Memproduksi : DR Movie, Kinema Citrus
Durasi per Episode : 24 min. per ep.
Skor di MyAnimeList : 6.55
Informasi Tate no Yuusha no Nariagari Season 2
Tate no Yūsha no Nariagari, yang diterbitkan dalam bahasa Inggris dengan judul The Rising of the Shield Hero, adalah sebuah seri novel ringan Jepang yang ditulis oleh Aneko Yusagi. Hingga tanggal 25 Desember 2018, dua puluh volume telah diterbitkan.
Sinopsis Tate no Yuusha no Nariagari Season 2
Season kedua dari anime Tate no Yuusha no Nariagari
Kisah lama menceritakan tentang empat pahlawan dunia lain yang membawa pedang, tombak, busur, dan perisai. Mereka melindungi kerajaan dari bencana yang disebut Gelombang. Saat nasib dunia dipertaruhkan, kerajaan Melromarc memanggil tokoh-tokoh legendaris ini. Para Pahlawan dari dunia modern dipanggil menuju ke alam fantasi.Setelah sampai di Melromarc dan mendapatkan gelar Pahlawan Perisai, otaku bernama Iwatani Naofumi dianggap sebagai Pahlawan terlemah karena kurangnya kemampuan serangannya dan pengetahuannya tentang dunia itu. Ketika Pahlawan berpisah untuk memulai perjalanan mereka, dia hanya memiliki satu rekan yang bersedia menemaninya. Namun, rekannya mengkhianatinya, mencuri semua uangnya, dan menuduhnya melakukan kejahatan tabu.Atas tuduhan itu, Naofumi dianggap sebagai penjahat dan dikucilkan oleh masyarakat. Dengan kebencian yang mengisi hatinya, dia berangkat sendirian, bersumpah akan membalas dendam kepada orang-orang yang menjebaknya.
Main Character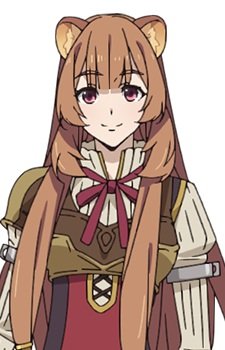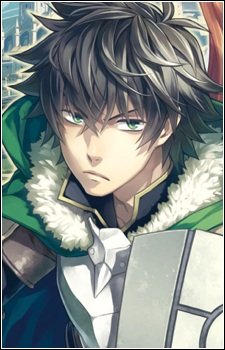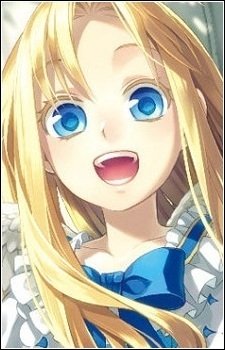 Trailer Tate no Yuusha no Nariagari Season 2
Series Lainnya :
Download Tate no Yuusha no Nariagari Season 2 Subtitle Indonesia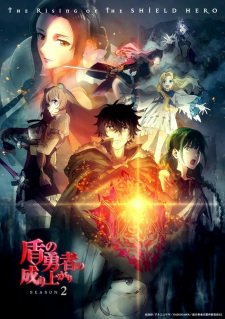 Tate no Yuusha no Nariagari Season 2 Batch
Tate no Yuusha no Nariagari Season 2 Episode 13 [END] ~ OPLoverz
Tate no Yuusha no Nariagari Season 2 Episode 12 ~ OPLoverz
Tate no Yuusha no Nariagari Season 2 Episode 11 ~ OPLoverz
Tate no Yuusha no Nariagari Season 2 Episode 10 ~ OPLoverz
Tate no Yuusha no Nariagari Season 2 Episode 09 ~ Samehadaku
Tate no Yuusha no Nariagari Season 2 Episode 08 ~ OPLoverz
Tate no Yuusha no Nariagari Season 2 Episode 07 ~ OPLoverz
Tate no Yuusha no Nariagari Season 2 Episode 06 ~ OPLoverz
Tate no Yuusha no Nariagari Season 2 Episode 05 ~ Samehadaku
Tate no Yuusha no Nariagari Season 2 Episode 04 ~ OPLoverz
Tate no Yuusha no Nariagari Season 2 Episode 03 ~ OPLoverz
Tate no Yuusha no Nariagari Season 2 Episode 02 ~ OPLoverz
Tate no Yuusha no Nariagari Season 2 Episode 01 ~ OPLoverz