Detail Subarashiki Kono Sekai The Animation
Judul Anime : Subarashiki Kono Sekai The Animation
Judul Alternatif : The World Ends with You The Animation
Tipe Anime : TV
Status Anime : Currently Airing
Jumlah Episode : Unknown
Musim Rilis : Spring 2021
Tanggal Tayang: Saturdays at 02:25 (JST)
Studio yang Memproduksi : domerica, Shin-Ei Animation
Durasi per Episode : Unknown
Skor di MyAnimeList : 6.49
Informasi Subarashiki Kono Sekai The Animation
Lewat acara livestream Anime Expo Lite digital yang berlangsung hari ini diumumkan bahwa adaptasi anime dari game Action RPG garapan Square Enix The World Ends with You (Subarashiki Kono Sekai) dijadwalkan akan tayang pada tahun 2021 mendatang.
Sinopsis Subarashiki Kono Sekai The Animation
Neku Sakuraba, seorang anak laki-laki berusia 15 tahun dengan hobi musik dan grafiti, terbangun di tempat yang tampaknya merupakan distrik perbelanjaan Shibuya di Tokyo, Jepang. Tanpa tahu mengapa dia ada di sana, dia membuka tangannya untuk menyadari bahwa dia memegang peniti hitam yang aneh. Setelah membaliknya dengan tangannya, pikiran orang-orang di sekitarnya mulai mengalir ke kepalanya sekaligus. Terkejut, Neku menemukan dia bisa membaca pikiran orang lain dan menganggap itu ada hubungannya dengan pin hitam yang dia pegang.
Main Character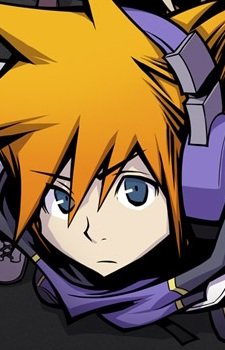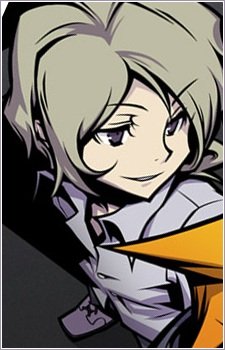 Trailer Subarashiki Kono Sekai The Animation
Official Site:
Subarashiki
Download Subarashiki Kono Sekai The Animation Subtitle Indonesia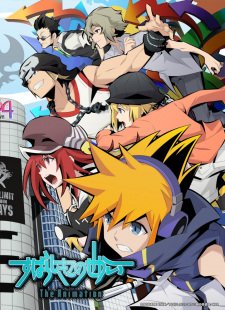 Heion Sedai no Idaten-tachi Batch
Subarashiki Kono Sekai The Animation Episode 12 [END] ~ Okatsu
Subarashiki Kono Sekai The Animation Episode 11 ~ Okatsu
Subarashiki Kono Sekai The Animation Episode 10 ~ Okatsu
Subarashiki Kono Sekai The Animation Episode 09 ~ HunterSekai
Subarashiki Kono Sekai The Animation Episode 08 ~ HunterSekai
Subarashiki Kono Sekai The Animation Episode 07 ~ HunterSekai
Subarashiki Kono Sekai The Animation Episode 06 ~ HunterSekai
Subarashiki Kono Sekai The Animation Episode 05 ~ HunterSekai
Subarashiki Kono Sekai The Animation Episode 04 ~ HunterSekai
Subarashiki Kono Sekai The Animation Episode 03 ~ HunterSekai
Subarashiki Kono Sekai The Animation Episode 02 ~ HunterSekai
Subarashiki Kono Sekai The Animation Episode 01 ~ HunterSekai