Detail Strike Witches Road to Berlin
Judul Anime : Strike Witches Road to Berlin
Judul Alternatif :
Tipe Anime : TV
Status Anime : Finished Airing
Jumlah Episode : 12
Musim Rilis : Fall 2020
Tanggal Tayang: Thursdays at 01:05 (JST)
Studio yang Memproduksi : David Production
Durasi per Episode : 23 min. per ep.
Skor di MyAnimeList : 7.31
Informasi Strike Witches Road to Berlin
Strike Witches (Jepang: ス ト ラ イ ク ウ ィ ッ チ ー ズ, Hepburn: Sutoraiku Witchīzu) adalah campuran media yang aslinya dibuat oleh Fumikane Shimada melalui serangkaian kolom ilustrasi majalah. Waralaba tersebut telah diadaptasi menjadi beberapa novel ringan, manga, dan serial anime dan berbagai video game. Serial ini berputar di sekitar gadis remaja yang menggunakan mesin yang terpasang di kaki mereka untuk melakukan pertempuran udara. Episode pratinjau OVA dirilis pada tanggal 1 Januari 2007. Serial anime di televisi kemudian ditayangkan antara Juli dan September 2008. Musim kedua ditayangkan antara Juli dan September 2010. Sebuah film adaptasi dirilis pada 17 Maret 2012 dan tiga bagian seri OVA dirilis antara September 2014 dan Mei 2015. Musim ketiga dijadwalkan tayang perdana pada Oktober 2020.
Sebuah spin-off dari seri asli berjudul Brave Witches ditayangkan dari Oktober hingga Desember 2016 dan spin-off kedua berjudul Luminous Witches dijadwalkan tayang pada tahun 2021.
Sinopsis Strike Witches Road to Berlin
Di Bumi alternatif selama era Perang Dunia II, dunia telah diserang oleh kekuatan alien misterius yang dikenal sebagai Neuroi yang mengambil bentuk yang mirip dengan pesawat terbang dan menyebarkan racun korosif. Akibatnya, angkatan bersenjata dunia bersekutu bersama untuk memerangi ancaman Neuroi alih-alih bertempur di antara mereka sendiri. Karena persenjataan biasa tidak berpengaruh terhadap teknologi Neuroi, militer malah memanggil Penyihir, gadis-gadis muda yang memiliki kemampuan sihir yang mampu melawan Neuroi. The Witches, yang terinspirasi oleh pilot terkenal di kehidupan nyata, menumbuhkan telinga dan ekor hewan saat menggunakan sihirnya, dan dapat menggunakan mesin khusus yang dikenal sebagai Striker Units, yang menampilkan desain berdasarkan pesawat di kehidupan nyata, untuk terbang melintasi langit dan berkembang. kekuatan kemampuan magis mereka dalam pertempuran.
Seri novel ringan mengikuti Suomus Independent Volunteer Aerial Squadron, dengan fokus pada seorang petarung anjing bernama Tomoko Anabuki. Waralaba anime utama mengikuti Yoshika Miyafuji, seorang gadis dari Kekaisaran Fusō yang bergabung dengan Strike Witches tituler untuk menyelidiki kematian ayahnya dan membantu melawan Neuroi. Serial anime spin-off, Brave Witches, mengikuti seorang gadis Fusō bernama Hikari Karibuchi, yang bergabung dengan Brave Witches tituler untuk bertarung menggantikan saudara perempuannya yang terluka Takami.
Main Character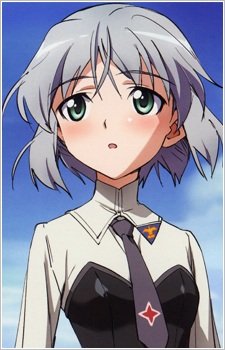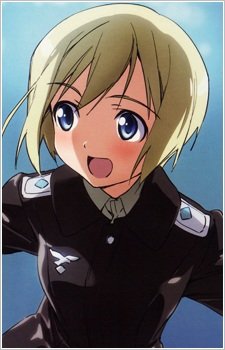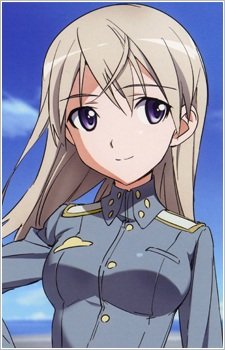 Trailer Strike Witches Road to Berlin
Official Site:
W-Witch
Download Strike Witches Road to Berlin Subtitle Indonesia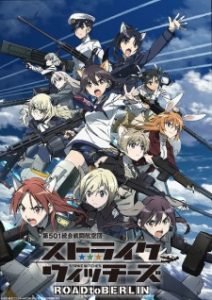 Strike Witches Road to Berlin Batch
Strike Witches Road to Berlin Episode 12 ~ HunterSekai
Strike Witches Road to Berlin Episode 11 ~ Quinime
Strike Witches Road to Berlin Episode 10 ~ Quinime
Strike Witches Road to Berlin Episode 9 ~ Quinime
Strike Witches Road to Berlin Episode 8 ~ Quinime
Strike Witches Road to Berlin Episode 7 ~ Quinime
Strike Witches Road to Berlin Episode 6
Strike Witches Road to Berlin Episode 5
Strike Witches Road to Berlin Episode 4
Strike Witches Road to Berlin Episode 3
Strike Witches Road to Berlin Episode 2
Strike Witches Road to Berlin Episode 1
Strike Witches Road to Berlin Episode 0 [Pre-Aired]