Detail Shinigami Bocchan to Kuro Maid
Judul Anime : Shinigami Bocchan to Kuro Maid
Judul Alternatif : The Duke of Death and His Maid
Tipe Anime : TV
Status Anime : Finished Airing
Jumlah Episode : 12
Musim Rilis : Summer 2021
Tanggal Tayang: Thursdays at 22:00 (JST)
Studio yang Memproduksi : J.C.Staff
Durasi per Episode : 24 min. per ep.
Genre : Comedy, Drama, Romance, Supernatural
Skor di MyAnimeList : 7.67
Informasi Shinigami Bocchan to Kuro Maid
Duke of Death and His Maid ditulis dan diilustrasikan oleh Koharu Inoue. Serial ini dimulai di situs web Sunday Webry Shogakukan pada 3 Oktober 2017. Volume pertama dirilis pada 12 Januari 2018.
Sinopsis Shinigami Bocchan to Kuro Maid
Dikutuk oleh penyihir sebagai seorang anak, seorang adipati muda memperoleh kekuatan yang tidak diinginkan untuk membunuh setiap makhluk hidup yang disentuhnya. Dipaksa untuk pindah dari keluarganya dan ke sebuah rumah besar jauh di dalam hutan, sang duke diperlakukan seolah-olah dia tidak ada dan terus dijauhi oleh teman-temannya.
Main Character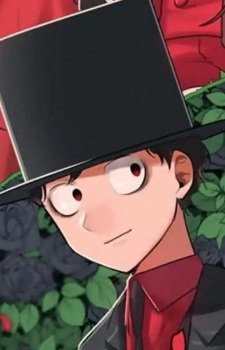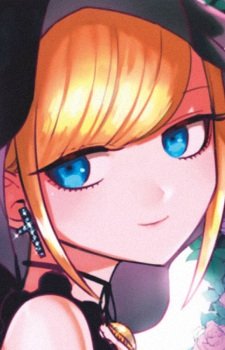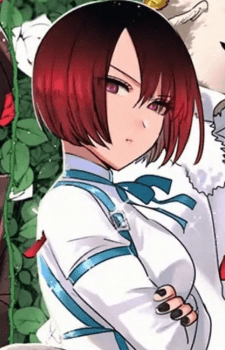 Trailer Shinigami Bocchan to Kuro Maid
Download Shinigami Bocchan to Kuro Maid Subtitle Indonesia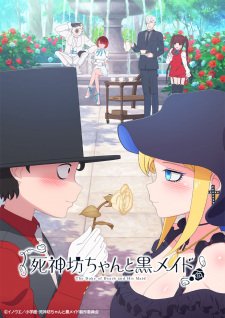 Shinigami Bocchan to Kuro Maid Batch
Shinigami Bocchan to Kuro Maid Episode 12 [END] ~ HunterSekai
Shinigami Bocchan to Kuro Maid Episode 11 ~ HunterSekai
Shinigami Bocchan to Kuro Maid Episode 10 ~ HunterSekai
Shinigami Bocchan to Kuro Maid Episode 09 ~ HunterSekai
Shinigami Bocchan to Kuro Maid Episode 08 ~ HunterSekai
Shinigami Bocchan to Kuro Maid Episode 07 ~ HunterSekai
Shinigami Bocchan to Kuro Maid Episode 06 ~ HunterSekai
Shinigami Bocchan to Kuro Maid Episode 05 ~ HunterSekai
Shinigami Bocchan to Kuro Maid Episode 04 ~ HunterSekai
Shinigami Bocchan to Kuro Maid Episode 03 ~ HunterSekai
Shinigami Bocchan to Kuro Maid Episode 02 ~ HunterSekai
Shinigami Bocchan to Kuro Maid Episode 01 ~ HunterSekai