Detail Shingeki no Kyojin: The Final Season Part 2
Judul Anime : Shingeki no Kyojin: The Final Season Part 2
Judul Alternatif : Attack on Titan Final Season Part 2
Tipe Anime : TV
Status Anime : Finished Airing
Jumlah Episode : 12
Musim Rilis : Winter 2022
Tanggal Tayang: Mondays at 00:05 (JST)
Studio yang Memproduksi : MAPPA
Durasi per Episode : 23 min. per ep.
Skor di MyAnimeList : 9.06
Informasi Shingeki no Kyojin: The Final Season Part 2
Shingeki no Kyojin: The Last Season Part 2 akan memiliki episode pertama dari musim terakhirnya yang ditayangkan awal tahun depan. Awalnya dijadwalkan menjadi seri 16 episode, Bagian 1 akan berakhir di Bab 110, meninggalkan beberapa alur cerita utama yang belum terselesaikan. Namun, Alter DAC mengklaim kecepatannya rata-rata dua bab per episode, jadi diperlukan pendekatan musim terpisah.
Sinopsis Shingeki no Kyojin: The Final Season Part 2
Plot berfokus pada perjalanan Eren, dan itu mengikuti pencariannya untuk menyelamatkan orang-orang yang dicintainya. Ceritanya berdasarkan manga aslinya, jadi bisa dibilang adaptasi dari animenya. Di anime, Eren dan teman-temannya bertarung melawan para Titan, dan mereka menghadapi kesulitan. Serial ini adalah fantasi gelap yang ditujukan untuk anak-anak dan orang dewasa.
Main Character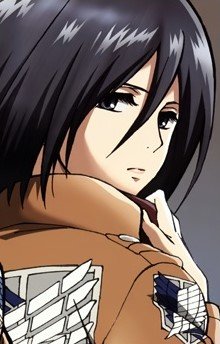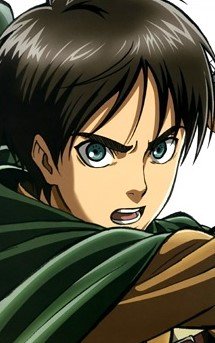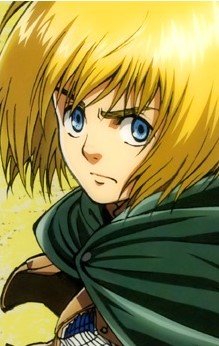 Trailer Shingeki no Kyojin: The Final Season Part 2
Official Site:
Shingeki Final
Series Lainnya:
Download Shingeki no Kyojin: The Final Season Part 2 Subtitle Indonesia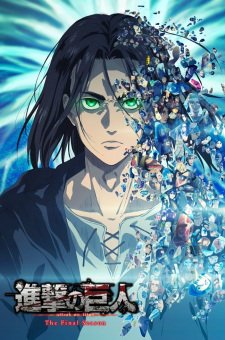 Shingeki no Kyojin: The Final Season Part 2 Batch
Shingeki no Kyojin: The Final Season Part 2 Episode 12 [END] ~ Samehadaku
Shingeki no Kyojin: The Final Season Part 2 Episode 11 ~ Samehadaku
Shingeki no Kyojin: The Final Season Part 2 Episode 10 ~ OPLoverz
Shingeki no Kyojin: The Final Season Part 2 Episode 09 ~ Samehadaku
Shingeki no Kyojin: The Final Season Part 2 Episode 08 ~ OPLoverz
Shingeki no Kyojin: The Final Season Part 2 Episode 07 ~ Samehadaku
Shingeki no Kyojin: The Final Season Part 2 Episode 06 ~ Samehadaku
Shingeki no Kyojin: The Final Season Part 2 Episode 05 ~ Samehadaku
Shingeki no Kyojin: The Final Season Part 2 Episode 04 ~ Samehadaku
Shingeki no Kyojin: The Final Season Part 2 Episode 03 ~ Samehadaku
Shingeki no Kyojin: The Final Season Part 2 Episode 02 ~ Samehadaku
Shingeki no Kyojin: The Final Season Part 2 Episode 01 ~ Samehadaku