Detail Quanzhi Gaoshou Season 2
Judul Anime : Quanzhi Gaoshou Season 2
Judul Alternatif : The King's Avatar 2
Tipe Anime : TV
Status Anime : Currently Airing
Jumlah Episode : 12
Musim Rilis : Fall 2020
Tanggal Tayang: Unknown
Studio yang Memproduksi : Colored-Pencil Animation Design
Durasi per Episode : Unknown
Skor di MyAnimeList : 8.14
Informasi Quanzhi Gaoshou Season 2
The King's Avatar (Tionghoa: 全职 高手; pinyin: Quánzhí Gāoshǒu) adalah serial donghua ONA yang ditayangkan pada tahun 2017, berdasarkan novel ringan dengan judul yang sama yang ditulis oleh Hu Dielan.  Serial ini menggambarkan adegan esports fiksi di Cina di mana ceritanya berkisar pada video game online multipemain bernama Glory. Serial ini diproduksi oleh perusahaan internet China Tencent. Sekuel 3 episode yang ditayangkan perdana pada tahun 2018, dengan musim ke-2 berdurasi penuh yang direncanakan untuk rilis tahun 2019. Sebuah film prekuel, berjudul Quan Zhi Gao Shou: For the Glory, juga direncanakan untuk rilis tahun 2019.
Sinopsis Quanzhi Gaoshou Season 2
The King's Avatar mengikuti kisah Ye Xiu, seorang pemain esports profesional yang tinggal di Hangzhou, Cina. Secara luas dianggap sebagai pemain terbaik dari video game Glory. Ye Xiu adalah kapten tim esports, "Era Luar Biasa", memegang akun 'Battle God', 'One Autumn Leaf' sebelum dipaksa mundur dari tim, menyerahkan salah satu akun terkuat dalam game dan pergi persaingan karena keengganannya untuk mengambil bagian dalam pemasaran apa pun untuk menguntungkan tim. Ye Xiu akhirnya menemukan pekerjaan sebagai manajer shift malam di Happy Internet Cafe, di mana dia bertemu dengan Chen Guo, pemilik kafe yang kebetulan adalah penggemar berat alias 'Ye Qiu', mantan tim dan karakternya 'One Daun musim gugur'. Sambil menunggu kembali ke kancah kompetitif, Ye Xiu terus bermain game, membangun karakter dari awal mengejar Championship dan Glory.
Main Character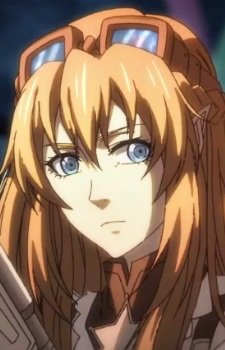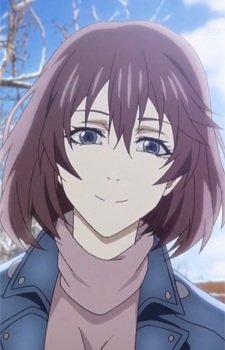 Trailer Quanzhi Gaoshou Season 2
Official Site:
Quanzhi
Series Lainnya:
Download Quanzhi Gaoshou Season 2 Subtitle Indonesia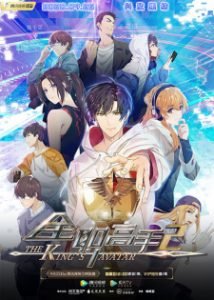 Quanzhi Gaoshou Season 2 Batch AniBatch
Quanzhi Gaoshou Season 2 Episode 12 - END ~ Kazefuri
Quanzhi Gaoshou Season 2 Episode 11 ~ Kazefuri
Quanzhi Gaoshou Season 2 Episode 10
Quanzhi Gaoshou Season 2 Episode 9
Quanzhi Gaoshou Season 2 Episode 8
Quanzhi Gaoshou Season 2 Episode 7
Quanzhi Gaoshou Season 2 Episode 6
Quanzhi Gaoshou Season 2 Episode 5
Quanzhi Gaoshou Season 2 Episode 4
Quanzhi Gaoshou Season 2 Episode 3
Quanzhi Gaoshou Season 2 Episode 2
Quanzhi Gaoshou Season 2 Episode 1