Judul Anime : Munou na Nana
Judul Alternatif :
Tipe Anime : TV
Status Anime : Finished Airing
Jumlah Episode : 13
Musim Rilis : Fall 2020
Tanggal Tayang: Sundays at 21:30 (JST)
Studio yang Memproduksi : Bridge
Durasi per Episode : 24 min. per ep.
Genre : Psychological, Shounen, Supernatural, Thriller
Skor di MyAnimeList : 7.41
Situs resmi dari anime "Munou na Nana" (Talentless Nana) pada Senin (7/9/2020) meluncurkan video promosi kedua serta visual baru untuk anime tersebut.
Shinji Ishihira (Fairy Tail, Log Horizon, Tokyo Majin) menyutradarai anime ini di studio Bridge sementara Fumihiko Shimo (Air, Kanon, Clannad) bertanggung jawab untuk naskahnya. Desain karakternya digarap oleh Satohiko Sano (Heybot!, Welcome to Demon School, Iruma-kun).
Penyanyi Miyu Tomita menyanyikan lagu pembuka untuk anime ini dengan judul "Broken Sky", sementara Chiai Fujikawa menyanyikan lagu penutupnya yang berjudul "Bakemono to Yobarete" (Known as a Monster).
Anime ini merupakan adaptasi dari manga karya Looseboy dan Iori Furuya yang berlatar di sebuah akademi di daerah perairan yang tidak bisa dilayani. Cerita ini berfokus pada kisah murid-muridnya yang terus-terusan memperkuat diri untuk membasmi para musuh kemanusiaan.
Tokoh utama dalam "Munou na Nana" adalah siswa pindahan yang juga berkeinginan untuk memberantas kejahatan, yaitu Nana Hiiragi.
Looseboy dan Furuya memulai serialisasi manga ini di majalah Monthly Shonen Gangnan milik Square Enix pada Mei 2016. Volume ke-6 dari manga ini terbit pada 11 April tahun ini, dan volume ke-7 akan segera terbit pada 12 Oktober mendatang.
Sinopsis Munou na Nana
Ini adalah tahun 20XX. Bumi diserang oleh monster yang kemudian dikenal sebagai "Musuh Kemanusiaan". Untuk menghadapi ancaman ini, dibentuk sekolah luar biasa yang terdiri dari remaja dengan kemampuan luar biasa. Orang-orang ini, yang kemudian dikenal sebagai "Yang Berbakat," memiliki kemampuan yang dapat menentang aturan realitas.
Di antara orang-orang dengan kekuatan supernatural ini adalah orang yang aneh, seseorang yang dikirim ke salah satu sekolah ini meskipun tidak memiliki kemampuan khusus bawaan sama sekali. Ini adalah kisah protagonis kita, yang mencoba mengalahkan Musuh Kemanusiaan hanya dengan menggunakan kecerdasan dan manipulasi.
Main Character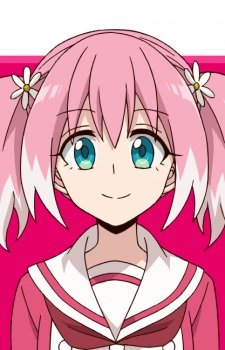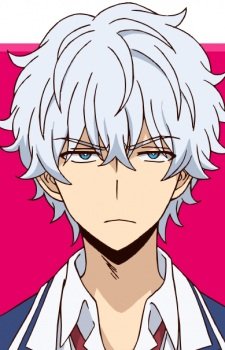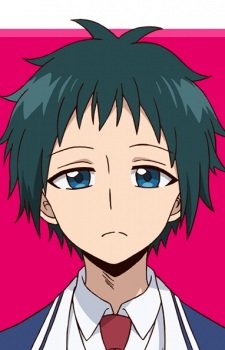 Trailer Munou na Nana
Official Site:
MunouNanana
Download Munou na Nana Subtitle Indonesia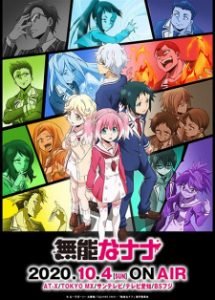 Munou na Nana Batch AniBatch
Munou na Nana Episode 13 END ~ DoroSubs
Munou na Nana Episode 12 ~ DoroSubs
Munou na Nana Episode 11 ~ DoroSubs
Munou na Nana Episode 10 ~ DoroSubs
Munou na Nana Episode 9 ~ DoroSubs
Munou na Nana Episode 8 ~ DoroSubs
Munou na Nana Episode 7 ~ DoroSubs
Munou na Nana Episode 6
Munou na Nana Episode 5
Munou na Nana Episode 4
Munou na Nana Episode 3
Munou na Nana Episode 2
Munou na Nana Episode 1