Detail Megami-ryou no Ryoubo-kun.
Judul Anime : Megami-ryou no Ryoubo-kun.
Judul Alternatif :
Tipe Anime : TV
Status Anime : Finished Airing
Jumlah Episode : 10
Musim Rilis : Summer 2021
Tanggal Tayang: Wednesdays at 23:30 (JST)
Studio yang Memproduksi : Asread
Durasi per Episode : 25 min. per ep.
Skor di MyAnimeList : 6.64
Informasi Megami-ryou no Ryoubo-kun.
Pada sampul volume kelima dari manga karya Hino Ikumi, "Megami-ryou no Ryoubo-kun"/"Mother of the Goddess' Dormitory" diungkap bahwa manga ini telah mendapatkan adaptasi anime. Volume kelima manga ini dijadwalkan terbit pada 26 Mei 2020. Situs resminya hingga kini belum dibuka, namun perlu dinantikan bersamaan dengan terbitnya volume kelima manga-nya.
Sinopsis Megami-ryou no Ryoubo-kun.
Nagumi Koushi adalah seorang bocah lelaki berusia 12 tahun yang ditinggalkan oleh ayahnya setelah rumah mereka terbakar, meninggalkannya berkeliaran di jalanan tanpa uang sepeser pun. Kemudian suatu hari, seorang gadis bernama Minerva yang menemukannya tergeletak di trotoar, membawanya ke asrama perguruan tinggi wanita, yang dikenal dengan perumahan penduduk yang bermasalah, dan memintanya untuk menjadi "Ibu Asrama" mereka. Dikelilingi oleh wanita yang lebih tua, dipaksa untuk berurusan dengan keanehan mereka, Koushi memulai kehidupan barunya (agak ecchi)!
Main Character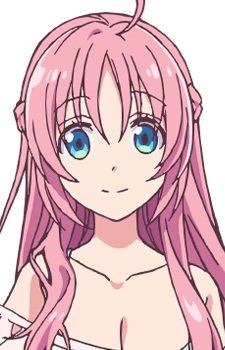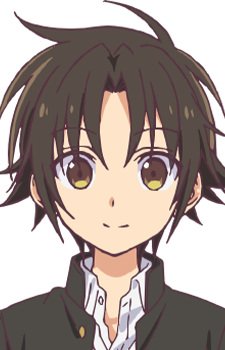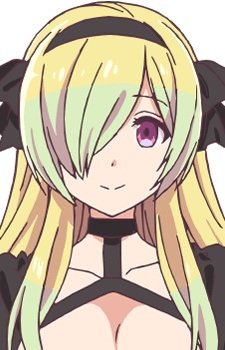 Trailer Megami-ryou no Ryoubo-kun.
Download Megami-ryou no Ryoubo-kun. Subtitle Indonesia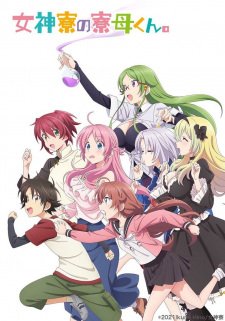 Megami-ryou no Ryoubo-kun. Batch
Megami-ryou no Ryoubo-kun. Episode 10 [END] ~ Samehadaku
Megami-ryou no Ryoubo-kun. Episode 09 ~ Samehadaku
Megami-ryou no Ryoubo-kun. Episode 08 ~ Samehadaku
Megami-ryou no Ryoubo-kun. Episode 07 ~ Samehadaku
Megami-ryou no Ryoubo-kun. Episode 06 ~ Samehadaku
Megami-ryou no Ryoubo-kun. Episode 05 ~ Samehadaku
Megami-ryou no Ryoubo-kun. Episode 04 ~ HunterSekai
Megami-ryou no Ryoubo-kun. Episode 03 ~ Samehadaku
Megami-ryou no Ryoubo-kun. Episode 02 ~ Samehadaku
Megami-ryou no Ryoubo-kun. Episode 01 ~ Samehadaku