Judul Anime : Majo no Tabitabi
Judul Alternatif : The Journey of Elaina
Tipe Anime : TV
Status Anime : Finished Airing
Jumlah Episode : 12
Musim Rilis : Fall 2020
Tanggal Tayang: Fridays at 21:00 (JST)
Studio yang Memproduksi : C2C
Durasi per Episode : 24 min.
Skor di MyAnimeList : 7.67
Informasi Majo no Tabitabi
Wandering Witch: The Journey of Elaina (魔女 の 旅 々, Majo no Tabitabi) adalah seri novel ringan Jepang, ditulis oleh Jougi Shiraishi dan diilustrasikan oleh Azure. SB Creative telah merilis tiga belas volume sejak 14 April 2016 di bawah label GA Novel mereka. Sebuah adaptasi manga dengan seni oleh Itsuki Nanao telah diserialkan secara online sejak November 2018 melalui majalah manga online Square Enix Manga UP !. Itu telah dikumpulkan dalam dua volume tankōbon. Novel ringan dilisensikan di Amerika Utara oleh Yen Press, dan manga dilisensikan oleh Square Enix. Adaptasi serial televisi anime oleh C2C ditayangkan pada tanggal 2 Oktober 2020.
Sinopsis Majo no Tabitabi
Dahulu kala, ada seorang penyihir bernama Elaina, yang memulai perjalanan keliling dunia. Sepanjang jalan, dia akan bertemu dengan semua jenis orang, dari negara yang penuh dengan penyihir hingga raksasa yang jatuh cinta dengan ototnya sendiri tetapi dengan setiap pertemuan, Elaina akan menjadi bagian kecil dari cerita mereka, dan dunianya sendiri akan menjadi sedikit. sedikit lebih besar.
Main Character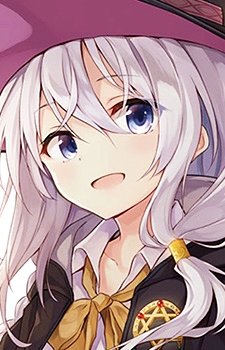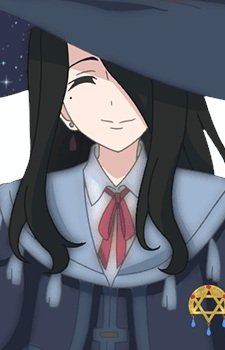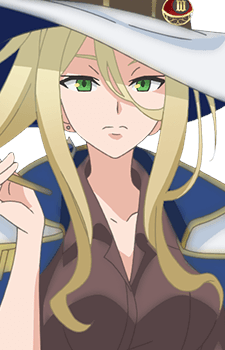 Trailer Majo no Tabitabi
Official Site:
MajoTabi
Download Majo no Tabitabi Subtitle Indonesia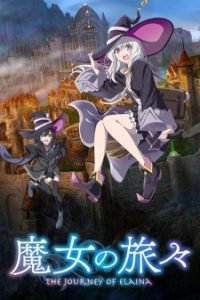 Majo no Tabitabi Batch AniBatch
Majo no Tabitabi Episode 12
Majo no Tabitabi Episode 11 ~ Extonan
Majo no Tabitabi Episode 10
Majo no Tabitabi Episode 9
Majo no Tabitabi Episode 8
Majo no Tabitabi Episode 7
Majo no Tabitabi Episode 6
Majo no Tabitabi Episode 5
Majo no Tabitabi Episode 4
Majo no Tabitabi Episode 3
Majo no Tabitabi Episode 2
Majo no Tabitabi Episode 1