Detail Kumichou Musume to Sewagakari
Judul Anime : Kumichou Musume to Sewagakari
Judul Alternatif : The Yakuza's Guide to Babysitting
Tipe Anime : TV
Status Anime : Currently Airing
Jumlah Episode : Unknown
Musim Rilis : Summer 2022
Tanggal Tayang: Thursdays at 22:30 (JST)
Durasi per Episode : Unknown
Genre : Comedy, Slice of Life
Skor di MyAnimeList : 7.66
Informasi Kumichou Musume to Sewagakari
The Yakuza's Guide to Babysitting merupakan manga comedy karya dari Tsukiya, Awalnya komik ini terbit melalui situs web Comic Ride pixiv pada Juni 2018. Kemudian ditransfer ke layanan manga Comic Elmo Micro Magazine pada Mei 2020.
Sinopsis Kumichou Musume to Sewagakari
Tooru Kirishima adalah tangan kanan dari keluarga kriminal Sakuragi. Baginya, pekerjaan itu adalah alasan yang sempurna untuk membiarkan naluri kekerasannya menjadi liar, membuatnya mendapat julukan "The Demon of Sakuragi." Sepertinya tidak ada yang akan menghalangi sifat jahatnya. Tapi kemudian suatu hari, dia menerima tugas yang belum pernah ada sebelumnya dari bosmengasuh putrinya!
Ini adalah kisah yang mengharukan (atau mengharukan?) dari seorang gadis kecil dan penjaga yakuza-nya!
Main Character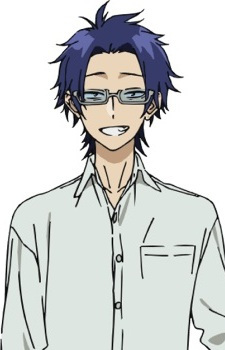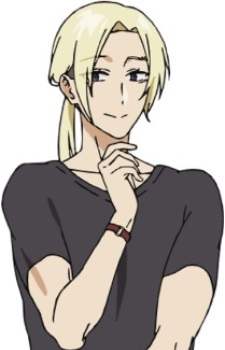 Trailer Kumichou Musume to Sewagakari
Download Kumichou Musume to Sewagakari Subtitle Indonesia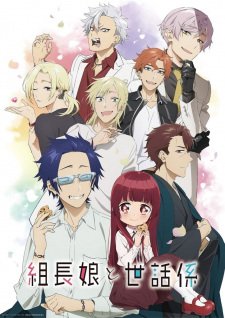 Kumichou Musume to Sewagakari Episode 11 ~ BtSubs
Kumichou Musume to Sewagakari Episode 10 ~ BtSubs
Kumichou Musume to Sewagakari Episode 09 ~ BtSubs
Kumichou Musume to Sewagakari Episode 08 ~ BtSubs
Kumichou Musume to Sewagakari Episode 07 ~ BtSubs
Kumichou Musume to Sewagakari Episode 06 ~ BtSubs
Kumichou Musume to Sewagakari Episode 05 ~ BtSubs
Kumichou Musume to Sewagakari Episode 04 ~ BtSubs
Kumichou Musume to Sewagakari Episode 03 ~ BtSubs
Kumichou Musume to Sewagakari Episode 02 ~ BtSubs
Kumichou Musume to Sewagakari Episode 01 ~ BtSubs