Detail Isekai Maou to Shoukan Shoujo no Dorei Majutsu Season 2
Judul Anime : Isekai Maou to Shoukan Shoujo no Dorei Majutsu Season 2
Judul Alternatif : How Not to Summon a Demon Lord Ω
Tipe Anime : TV
Status Anime : Finished Airing
Jumlah Episode : 10
Musim Rilis : Spring 2021
Tanggal Tayang: Fridays at 01:28 (JST)
Studio yang Memproduksi : Okuruto Noboru, Tezuka Productions
Durasi per Episode : Unknown
Skor di MyAnimeList : 6.74
Informasi Isekai Maou to Shoukan Shoujo no Dorei Majutsu Season 2
Isekai Maō to Shōkan Shōjo no Dorei Majutsu ("Raja Iblis Dunia Lain dan Sihir Budak para Gadis Pemanggilnya"), yang diterbitkan dalam bahasa Inggris dengan judul How Not to Summon a Demon Lord, adalah sebuah seri novel ringan Jepang yang ditulis oleh Yukiya Murasaki dan diilustrasikan oleh Takahiro Tsurusaki. Novel ringan ini telah diterbitkan dalam bahasa Inggris oleh J-Novel Club. Sebuah adaptasi manga oleh Naoto Fukuda telah dimulai sejak tahun 2015, dan dilisensikan oleh Seven Seas Entertainment. Versi adaptasi anime yang diproduksi oleh Ajia-do Animation Works mulai tayang sejak tanggal 5 Juli hingga 20 September 2018.
Sinopsis Isekai Maou to Shoukan Shoujo no Dorei Majutsu Season 2
Musim kedua dari anime Isekai Maou ke Shoukan Shoujo no Dorei Majutsu.
Main Character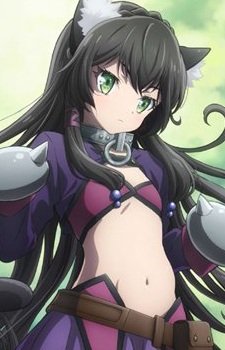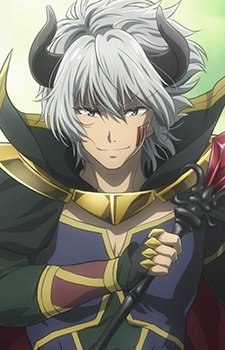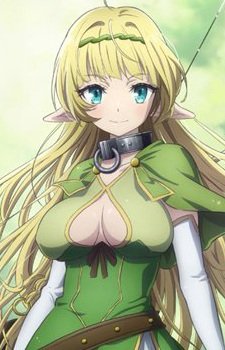 Trailer Isekai Maou to Shoukan Shoujo no Dorei Majutsu Season 2
Official Site:
Isekai Maou
Download Isekai Maou to Shoukan Shoujo no Dorei Majutsu Season 2 Subtitle Indonesia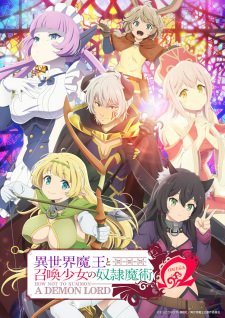 Isekai Maou to Shoukan Shoujo no Dorei Majutsu Season 2 Batch
Isekai Maou to Shoukan Shoujo no Dorei Majutsu Season 2 Episode 10 [END] ~ OPLoverz
Isekai Maou to Shoukan Shoujo no Dorei Majutsu Season 2 Episode 09 ~ OPLoverz
Isekai Maou to Shoukan Shoujo no Dorei Majutsu Season 2 Episode 08 ~ OPLoverz
Isekai Maou to Shoukan Shoujo no Dorei Majutsu Season 2 Episode 07 ~ OPLoverz
Isekai Maou to Shoukan Shoujo no Dorei Majutsu Season 2 Episode 06 ~ OPLoverz
Isekai Maou to Shoukan Shoujo no Dorei Majutsu Season 2 Episode 05 ~ OPLoverz
Isekai Maou to Shoukan Shoujo no Dorei Majutsu Season 2 Episode 04 ~ OPLoverz
Isekai Maou to Shoukan Shoujo no Dorei Majutsu Season 2 Episode 03 ~ OPLoverz
Isekai Maou to Shoukan Shoujo no Dorei Majutsu Season 2 Episode 02 ~ OPLoverz
Isekai Maou to Shoukan Shoujo no Dorei Majutsu Season 2 Episode 01 ~ OPLoverz