Judul Anime : Gokushufudou
Judul Alternatif : The Way of the Househusband
Tipe Anime : ONA
Status Anime : Finished Airing
Jumlah Episode : 5
Musim Rilis : Spring 2021
Tanggal Tayang:
Studio yang Memproduksi : J.C.Staff
Durasi per Episode : 17 min. per ep.
Genre : Comedy, Romance, Slice of Life
Skor di MyAnimeList : 6.85
Gokushufudō (bahasa Jepang: 極主夫道), yang diterbitkan di Indonesia dengan judul Gokushufudo – The Way of House Husband, adalah sebuah seri manga asal Jepang yang ditulis dan diilustrasikan oleh Kousuke Oono. Manga ini dirilis dalam majalah manga daring Kurage Bunch sejak tahun 2018, dan mengisahkan tentang seorang eks bos yakuza yang pensiun dari dunia kriminal untuk menjadi seorang ayah rumah tangga.
Sinopsis Gokushufudou
"Immortal Tatsu," yakuza legendaris yang sendirian mengalahkan geng saingan dengan pipa timah, adalah nama yang dikenal untuk menimbulkan rasa takut baik pada petugas polisi yang keras maupun penjahat yang kejam. Segera setelah menghilang tiba-tiba, dia muncul kembali dengan sedikit perubahan dalam profesinya. Sekarang dilengkapi dengan celemek, Tatsu telah berhenti melakukan kekerasan dan mencoba untuk hidup jujur sebagai suami serumah.
Main Character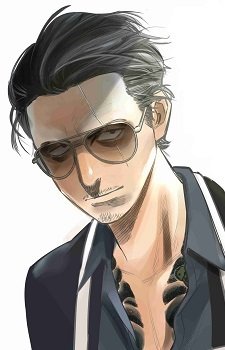 Trailer Gokushufudou
Official Site:
Gokushufudo
Series Lainnya :
Download Gokushufudou Subtitle Indonesia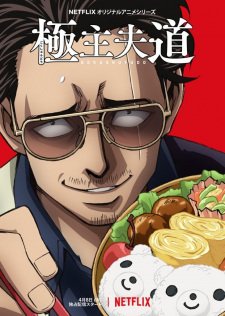 Gokushufudou Batch
Gokushufudou Episode 05 [END] ~ Netflix
Gokushufudou Episode 04 ~ Netflix
Gokushufudou Episode 03 ~ Netflix
Gokushufudou Episode 02 ~ Netflix
Gokushufudou Episode 01 ~ Netflix