Judul Anime : Deaimon
Judul Alternatif : Deaimon: Recipe for Happiness
Tipe Anime : TV
Status Anime : Finished Airing
Jumlah Episode : 12
Musim Rilis : Spring 2022
Tanggal Tayang: Wednesdays at 23:30 (JST)
Studio yang Memproduksi : Encourage Films
Durasi per Episode : 24 min. per ep.
Genre : Gourmet, Seinen, Slice of Life
Skor di MyAnimeList : 7.61
Deaimon merupakan manga Slice of Life karya dari Rin Asano. Manga ini sudah terbit melalui majalah seinen Kadokawa Shoten Young Ace sejak Mei 2016 dan sudah memiliki 12 volume Tankobon.
Sinopsis Deaimon
Nagomu Irino kembali ke rumahnya di Kyoto untuk pertama kalinya dalam sepuluh tahun ketika ayahnya dirawat di rumah sakit. Nagomu ingin mengambil alih Ryokushou, toko manisan Jepang milik keluarga, tapi dia malah diminta menjadi figur ayah Itsuka Yukihira, gadis yang disebut semua orang sebagai penerusnya.
Main Character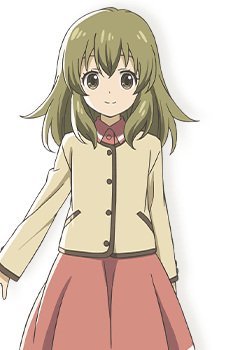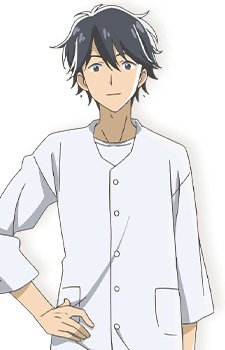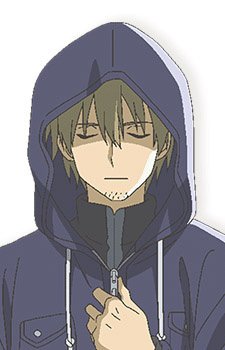 Trailer Deaimon
Download Deaimon Subtitle Indonesia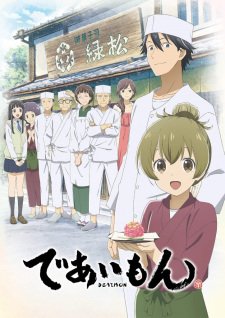 Deaimon Batch
Deaimon Episode 12 [END] ~ HunterSekai
Deaimon Episode 11 ~ HunterSekai
Deaimon Episode 10 ~ HunterSekai
Deaimon Episode 09 ~ HunterSekai
Deaimon Episode 08 ~ HunterSekai
Deaimon Episode 07 ~ HunterSekai
Deaimon Episode 06 ~ HunterSekai
Deaimon Episode 05 ~ HunterSekai
Deaimon Episode 04 ~ HunterSekai
Deaimon Episode 03 ~ HunterSekai
Deaimon Episode 02 ~ HunterSekai
Deaimon Episode 01 ~ HunterSekai