Judul Anime : DanMachi
Judul Alternatif : Is It Wrong to Try to Pick Up Girls in a Dungeon?
Tipe Anime : TV
Status Anime : Finished Airing
Jumlah Episode : 13
Musim Rilis : Spring 2015
Tanggal Tayang: Saturdays at 01:05 (JST)
Studio yang Memproduksi : J.C.Staff
Durasi per Episode : 24 min. per ep.
Skor di MyAnimeList : 7.70
Kehidupan di kota Orario yang ramai tidak pernah membosankan, terutama bagi Bell Cranel, seorang pemuda yang naif yang berharap menjadi petualang terhebat di negeri ini. Setelah kesempatan bertemu dengan dewi yang kesepian, Hestia, mimpinya menjadi sedikit lebih dekat dengan kenyataan. Dengan dukungannya, Bell memulai sebuah pencarian fantastis saat ia menjelajah jauh di dalam katakombe penuh monster kota, yang dikenal hanya sebagai "Dungeon." Kematian mengintai di setiap sudut di kedalaman gua labirin yang mengerikan ini, dan kekuatan misterius bergerak di tengah bayang-bayang.
Bahkan di permukaan, bertahan hidup adalah hak istimewa yang diperoleh dengan susah payah. Memang, tidak ada yang pasti di dunia di mana dewa dan manusia hidup dan bekerja bersama, terutama ketika mereka sering berjuang untuk bergaul. Namun ada satu hal yang pasti: segudang kesalahan, kemenangan, dan pertemanan menanti protagonis yang gigih dan optimis dari kisah raksasa ini.
Main Character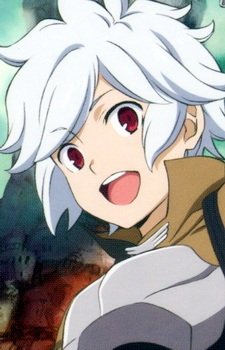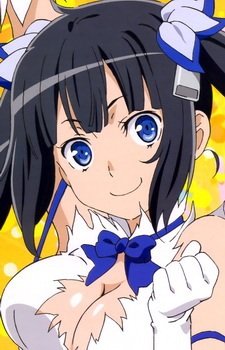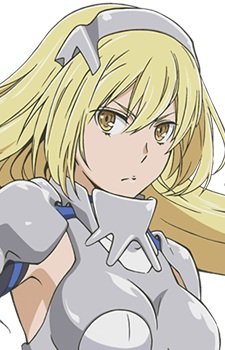 Trailer DanMachi
Download DanMachi Subtitle Indonesia
Dungeon ni Deai wo Motomeru no wa Machigatteiru Darou ka Episode 1
Dungeon ni Deai wo Motomeru no wa Machigatteiru Darou ka Episode 2
Dungeon ni Deai wo Motomeru no wa Machigatteiru Darou ka Episode 3
Dungeon ni Deai wo Motomeru no wa Machigatteiru Darou ka Episode 4
Dungeon ni Deai wo Motomeru no wa Machigatteiru Darou ka Episode 5
Dungeon ni Deai wo Motomeru no wa Machigatteiru Darou ka Episode 6
Dungeon ni Deai wo Motomeru no wa Machigatteiru Darou ka Episode 7
Dungeon ni Deai wo Motomeru no wa Machigatteiru Darou ka Episode 8
Dungeon ni Deai wo Motomeru no wa Machigatteiru Darou ka Episode 9
Dungeon ni Deai wo Motomeru no wa Machigatteiru Darou ka Episode 10
Dungeon ni Deai wo Motomeru no wa Machigatteiru Darou ka Episode 11
Dungeon ni Deai wo Motomeru no wa Machigatteiru Darou ka Episode 12
Dungeon ni Deai wo Motomeru no wa Machigatteiru Darou ka Episode 13
DanMachi Batch AniBatch