Detail Code Geass: Boukoku no Akito 5 - Itoshiki Mono-tachi e
Judul Anime : Code Geass: Boukoku no Akito 5 - Itoshiki Mono-tachi e
Judul Alternatif : Code Geass: Akito the Exiled - To Beloved Ones
Tipe Anime : Movie
Status Anime : Finished Airing
Jumlah Episode : 1
Musim Rilis : Winter 2016
Tanggal Tayang:
Studio yang Memproduksi : Sunrise
Durasi per Episode : 59 min.
Skor di MyAnimeList : 7.16
Informasi Code Geass: Boukoku no Akito 5 - Itoshiki Mono-tachi e
Code Geass: Lelouch of the Rebellion , sering disebut hanya sebagai Code Geass, adalah serial anime Jepang yang diproduksi oleh Sunrise. Film ini disutradarai oleh Gorō Taniguchi dan ditulis oleh Ichirō Ōkouchi, dengan desain karakter asli oleh Clamp. Berlatar waktu alternatif, serial ini mengikuti pangeran yang diasingkan Lelouch vi Britannia, yang memperoleh "kekuatan kepatuhan mutlak" dari seorang wanita misterius bernama C.C. Menggunakan kekuatan supernatural ini, yang dikenal sebagai Geass, dia memimpin pemberontakan melawan kekuasaan Kerajaan Inggris Raya, memimpin serangkaian pertempuran mecha.
Sinopsis Code Geass: Boukoku no Akito 5 – Itoshiki Mono-tachi e
Armada Bahtera telah dihancurkan, dan sejumlah besar pasukan musuh telah musnah karena pendaratan daruratnya. Saat pasukan Ksatria St. Michael yang tersisa berkumpul kembali untuk melancarkan serangan terakhir ke Kastil Weisswolf, W-0, bersama dengan sekutu baru mereka Ashley Ashra, bersiap untuk mencegat mereka.
Main Character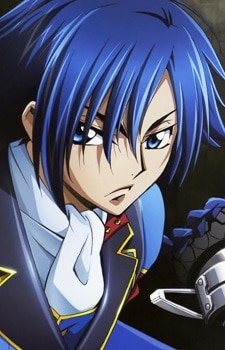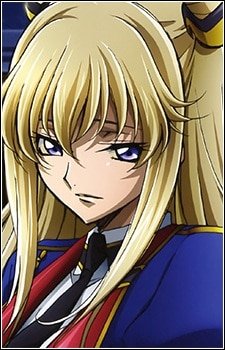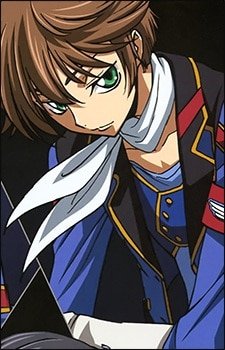 Trailer Code Geass: Boukoku no Akito 5 – Itoshiki Mono-tachi e
Official Site:
Code Geass
Series Lainnya :
Download Code Geass: Boukoku no Akito 5 - Itoshiki Mono-tachi e Subtitle Indonesia