Detail Berserk: Ougon Jidai-hen - Memorial Edition
Judul Anime : Berserk: Ougon Jidai-hen - Memorial Edition
Judul Alternatif : Berserk: The Golden Age Arc - Memorial Edition
Tipe Anime : TV
Status Anime : Currently Airing
Jumlah Episode : Unknown
Musim Rilis : Fall 2022
Tanggal Tayang: Sundays at 00:30 (JST)
Studio yang Memproduksi : Studio 4°C
Durasi per Episode : 25 min.
Skor di MyAnimeList : 7.58
Informasi Berserk: Ougon Jidai-hen - Memorial Edition
Dalam siaran TV ini, "Bonfire of Dreams", salah satu adegan paling populer dalam karya aslinya, yang tidak ada dalam versi teatrikal 2012, ditambahkan sebagai potongan yang sama sekali baru di bawah pengawasan Naoyuki Onda, Kepala Direktur Animasi, seperti di versi teatrikalnya. Selain itu, ratusan potongan yang ada telah dikerjakan ulang dan diperbarui sebagai versi remaster.
Sinopsis Berserk: Ougon Jidai-hen – Memorial Edition
Suntingan TV dari trilogi film Berserk: The Golden Age Arc.
Dia hanya percaya pada pedangnya sendiri. Tanpa teman, keluarga, dan rumah untuk kembali, Guts adalah pendekar pedang kesepian yang berkeliling sebagai tentara bayaran di tanah yang terguncang oleh Perang Seratus Tahun. Nyali mampu menangani pedang lebih lama dari tinggi dan dengan mudah mengalahkan musuh yang kuat. Griffith, pemimpin kelompok tentara bayaran "Band of the Hawk," mengincar Guts. Griffith, yang memiliki kekuatan memerintah yang tak terbayangkan dari penampilannya yang cantik dan ambisinya yang besar, memenangkan Guts dalam duel dan membawanya ke Band of the Hawk untuk memenuhi mimpinya sendiri.
Main Character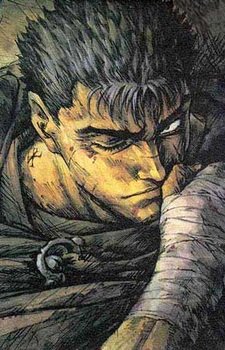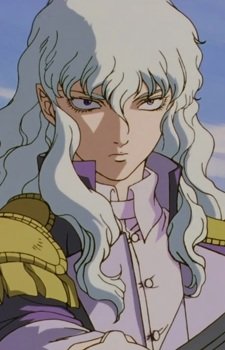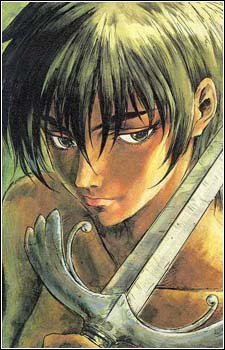 Trailer Berserk: Ougon Jidai-hen – Memorial Edition
Series Lainnya :
Download Berserk: Ougon Jidai-hen - Memorial Edition Subtitle Indonesia