Detail Berserk: Ougon Jidai-hen II - Doldrey Kouryaku
Judul Anime : Berserk: Ougon Jidai-hen II - Doldrey Kouryaku
Judul Alternatif : Berserk: The Golden Age Arc II - The Battle for Doldrey
Tipe Anime : Movie
Status Anime : Finished Airing
Jumlah Episode : 1
Musim Rilis : Spring 2012
Tanggal Tayang:
Studio yang Memproduksi : Studio 4°C
Durasi per Episode : 1 hr. 32 min.
Skor di MyAnimeList : 7.93
Informasi Berserk: Ougon Jidai-hen II - Doldrey Kouryaku
Berserk adalah serial manga Jepang yang ditulis dan diilustrasikan oleh Kentaro Miura. Berlatar di dunia fantasi gelap yang terinspirasi dari abad pertengahan Eropa, cerita berpusat pada karakter Guts, seorang tentara bayaran, dan Griffith, pemimpin band tentara bayaran yang disebut "Band of the Hawk". Miura menayangkan perdana prototipe Berserk pada tahun 1988. Seri sebenarnya dimulai pada tahun berikutnya di majalah Monthly Animal House yang sekarang sudah tidak berfungsi, yang digantikan pada tahun 1992 oleh majalah dua bulanan Young Animal, di mana Berserk terus disambung secara berkala.
Sinopsis Berserk: Ougon Jidai-hen II – Doldrey Kouryaku
Band of the Hawk dan pemimpin mereka yang penuh teka-teki Griffith terus memenangkan pertempuran demi pertempuran seiring dengan tumbuhnya prestise mereka di seluruh kerajaan Midland. Tetapi tugas terbaru mereka adalah tugas yang telah melihat kegagalan dari semua orang yang telah mencobanya: penaklukan benteng Doldrey yang tak tertembus.
Main Character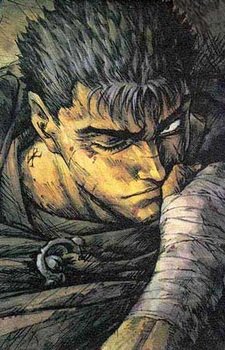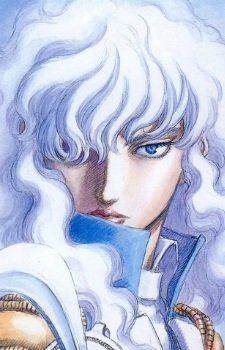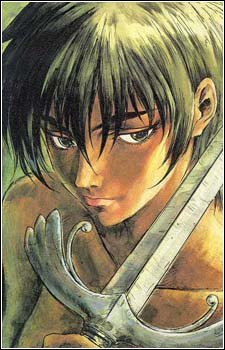 Trailer Berserk: Ougon Jidai-hen II – Doldrey Kouryaku
Official Site:
Berserk
Download Berserk: Ougon Jidai-hen II - Doldrey Kouryaku Subtitle Indonesia